BLOG
LATEST NEWS
16.04.2016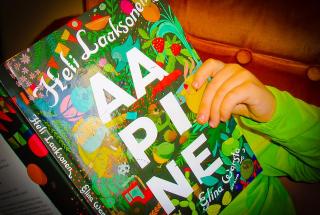 Very, very soon Poetry Ride will be on the road again! Leelo Tungal and Heli Laaksonen will tour around Latvia to meet young and ex-young fans. Everybody in Estonia will now understand that this is an event for children, as Leelo Tungal is mainly known as a writer for children. Maybe even as the writer for children.
Latvian kids got to enjoy Tungal's joyful wordplay, as Daudzpusigais ronis was published in 2013. It was well received... as was its author, when she was performing in Riga to 400 children! Laaksonen's Piec ait kalns (the original title in Finnish is Aapine), her first book aimed to child audience, was published in Latvian recently. Both writers share the same translator, Poetry Ride's artistic director Guntars Godins as well as the publishing house Liels un mazs, whose representative Inese Zandere (herself a poet) will be play the host in the tour's literature events.
So, in the last week of April these people of letters and their entourage will be poetry riding. This time we are travelling in Latvia, performing in schools of small towns as well as in the center of Riga. I have the joy of documenting the journey and sharing it with you in our webpage, Facebook and outher outlets. Our tour is organized - in addition to Poetry Ride -by Nordic Council of Mininster's office in Latvia and publishing house Liels un mazs. And as always, we would not be able to do this without our cooperation partners Estonian Culture Capital Foundation, Finnish Literature Exchange, Finnish Embassy in Riga and Rozentals-seura.
Jenni

...
Read more
10.12.2014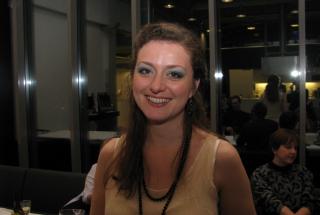 Saturday morning, the last weekend of November 2014. A small army of poets has arrived in the room with the round table. It is the first time for Poetry Ride in Norway. A week ago the journey began in Riga. This year the poetic journey ends in Tromsø. Are you excited? We are! Let´s go!
In A Sea of Bad English
The participants travelling together this week, have become very well acquainted, both with each other and each other's work. New work has been born, new translations have been made during the journey and more will follow after the tour has ended. It´s an inspiring project, also to the participating poets.
– Before the festival begins, there´s a lot of translating being done, says producer Jenni Kallionsivu. The project was founded by the Finnish Institute in Estonia but is now registered in Finland. Jenni herself is Finnish but has lived in Estonia for several years. She speaks flowing Estonian in addition to Finnish. All the countries they are visiting are represented with a poet, and several of the participants on the tour speak more languages, both Baltic languages and Finnish. But not all of them know the same languages, which results in lots of English during the tour.
– We swim in a sea of bad English; "the Barbaric English", as we call it, says artistic director, Guntars Godiņš with a little laugh. The experienced poet is one of the most active translators of Estonian and Finnish literature.
Norwegian poet Gunnar Wærness continues:
– English is a so-called "Killer Language"; it is one of these big languages that kill other languages. Often, English is the only possible door to get in contact with others, socialize, share experiences – unless you learn one of the other languages. My best advice is therefore: Learn more languages while your... Read more