BLOG
LATEST NEWS
01.03.2013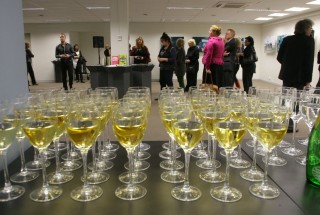 Developing a new website is always much more work than anticipated. Ours is no exception. And it is not even ready yet. It is already habitable, so we have moved in, but there is still quite a lot of interior design to do. Sometimes comments from visitors can be helpful, so don't hesitate to write me if you have some thoughts about the page you wish to share. You can reach me at jenni@poetryride.com. In the past I have received e-mail about some translation issues in the web page, and it really made my day. Yes, people actually read it and care about it enough to write to me when they see an error!
As you may or may not have noticed, we are organizing a seminar for festival organizers together with the Finnish Institute in Estonia. The Poetry Ride is 7 years old, which in my neck of the woods is the ripe age when a person starts school, learns to read and widens their horizons. To a festival this might be the age to become more independent, metaphorically speaking learn to tie its own shoelaces. To help this to happen we invited some interesting people to talk to us about their experiences and share their ideas as speakers or participants of our seminar.
But about the party that I promised. Unfortunately technology is not yet advanced enough for me to send you some wine and cake via this page. But I can send one of you a brand new Poetry Ride notebook! They are handcrafted in Estonia from recycled materials, made in the Tartu printing museum. I would show you a picture, but can't, because they are so new they are just being made as I write. Just leave a comment under this post and tell us... Read more
01.02.2013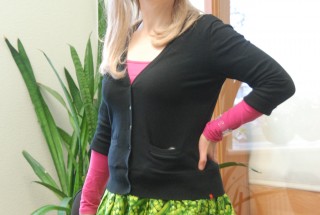 We have enjoyed some quite interesting guest bloggers here. That has given one half of the Poetry Ride headquarters the necessary peace to relocate back home to Finland. That has also given us all a chance to hear some different voices here. I think that will continue, and you will hear more from the former poetry riders and other friends of the festival.
As Ingmara wrote in the last post, Heli Laaksonen's collection in Latvian (or almost) "Kad gos smei", translated by Guntars Godiņš, has been selling like hot bread. Two prints of the book have already been sold out! It makes me really happy to see that the connections made in the Ride bear beautiful fruits even years later. And it seems that not only the readers, but also Heli herself had a great time touring Latvia. If you are capable of reading the Turku dialect of Finnish, go and see her travel story in Turun Sanomat www.ts.fi/kulttuuri/kolumnit/
But before you go and enjoy some southwestern Finnish, like us in Facebook http://www.facebook.com/PoetryRide . We have had some discussions about in which language to exist there and decided to have a page in English. Operating in all languages would slow even us down ( oh well, I must admit I'm that as a Finn I'm already slow as a Moomin on a bicycle..). So English it is in Facebook. At the moment, I cannot promise you any gadgets or other prizes for liking us. But I promise it would make me really happy
...
Read more