NGO POETRYRIDE
LATEST NEWS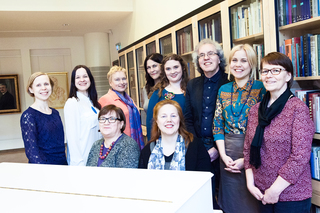 NGO Poetry Ride was founded in 2014 in order to organise and develop the festival facing new challenges and opportunities. The members of board are Jana Steinberga-Ranki (the chair), Katariina Suurpalo, Piritta Maavuori, Merja Aho and Jenni Kavén and the deputy members are Grete Ahtola and Kirsi Bongwirnso.
Become a member!
Though the NGO Poetry Ride is registered in Finland, it welcomes new members from all over the world. Anyone can be a member and share his or her ideas with Poetry Ride and support its activity. As a member you are always up-to-date of happenings of Poetry Ride. You receive by e-mail a newsletter 2-4 times per year and The Poem of the Month in four languages every month's first Monday.
You can join the NGO Poetry Ride as a private person or as an organisation. The annual membership fee for a private person is 10 euros and for an organization 100 euros. You or your organization can join Poetry Ride also as a life member (200 e for a private member and 2 000 e for an organization) or as a supporting member (100 euros).
Please contact Poetry Ride's manager Jenni Kallionsivu jenni@poetryride.com and become a member already today!